School of Italian Language and Culture in Todi since 1988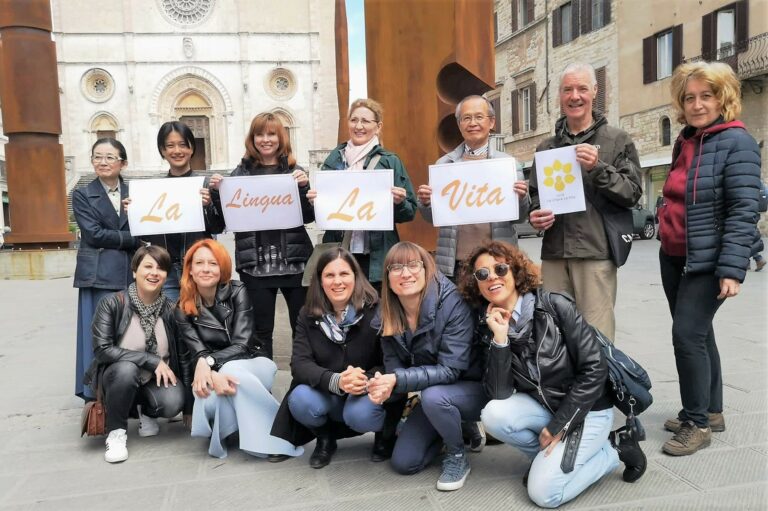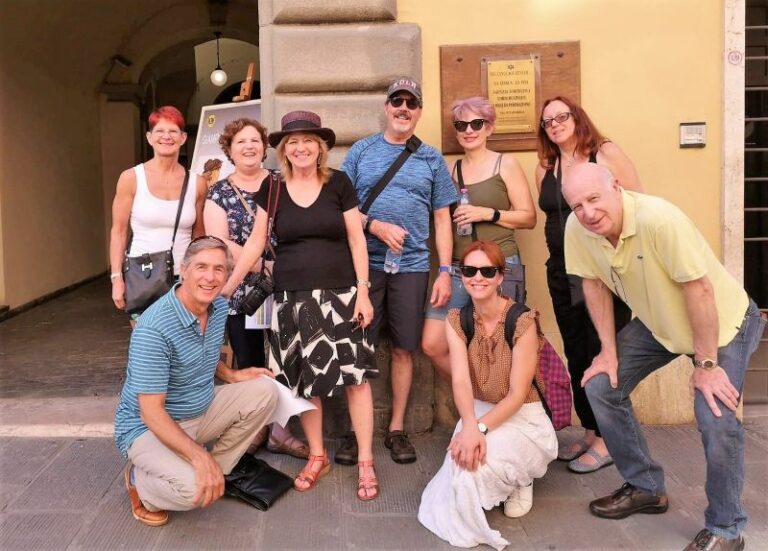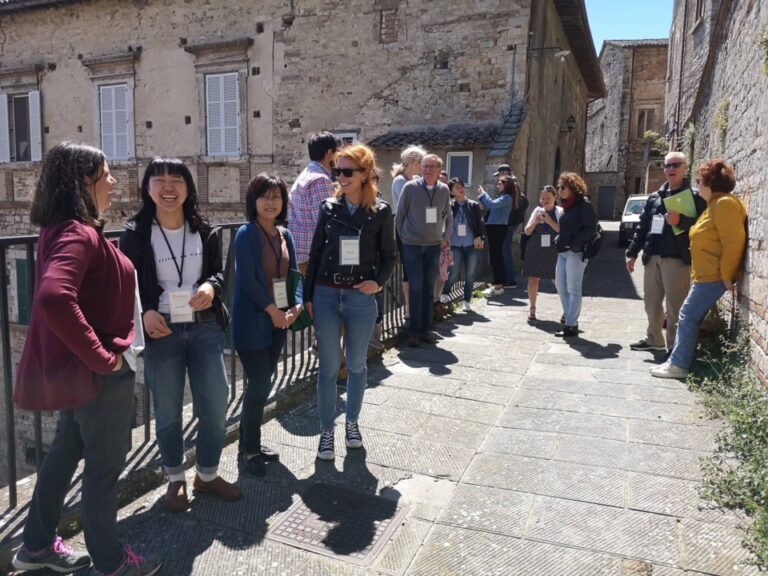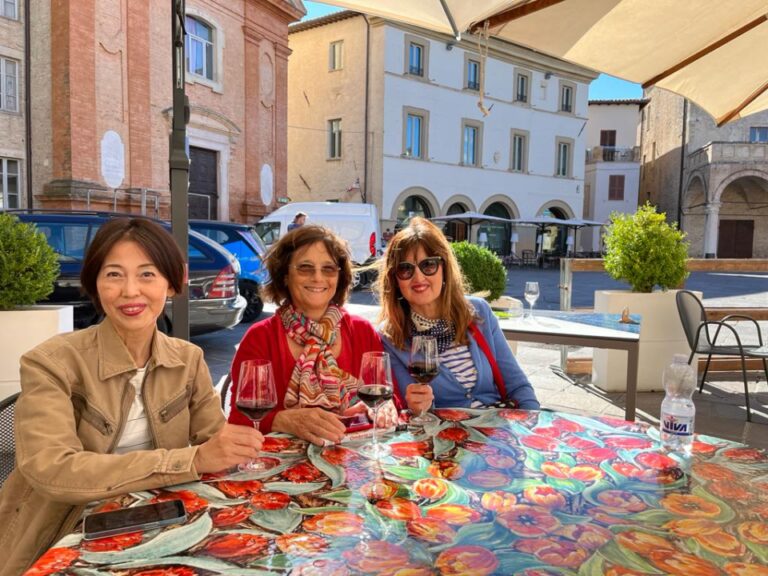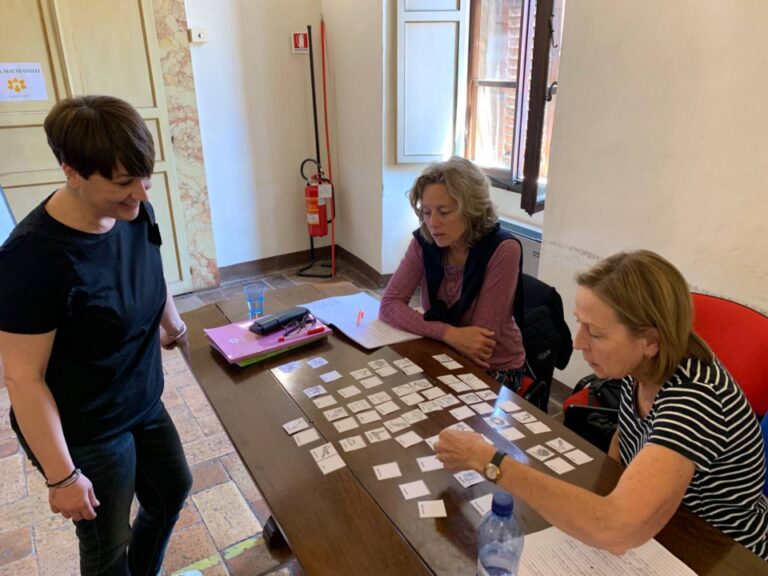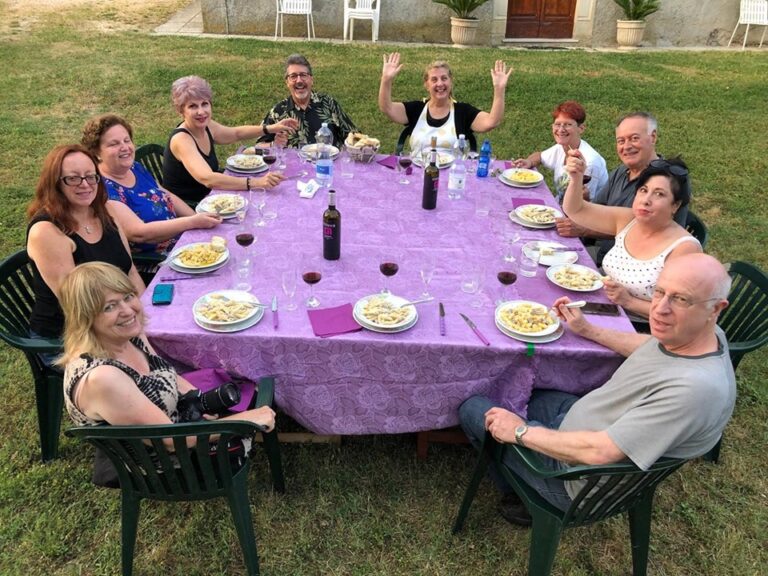 Italian Language and Culture Classes
Qualified Trainers
Local courses with our mother-tongue teachers
Online Classes
Customized online packs to keep in training
Cultural Activities
Exclusive activities offered by the school for students
Immersive Programs
Full Immersion courses in the scenery of a relaxing nature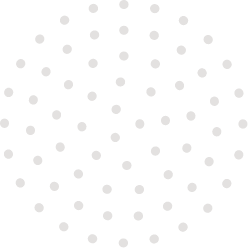 where to find us
La Lingua La Vita is located in Todi, Umbria
A very charming small medieval town iin the middle of "The Green Heart of Italy". Ideally situated between Rome and Florence and thanks to its beautiful panoramic surroundings, rich in art, architecture and natural beauty, Todi is the perfect location to have a cultural experience while learning the Italian language
Testimonials
Why choose to study in Todi?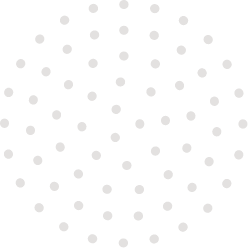 I can learn Italian without realizing it! The teachers are nice, well prepared and attentive to the interests of the pupils.
A family atmosphere and great support from teachers and staff. They have an extraordinary dedication to training work.
We immediately felt welcomed in Todi and at La Lingua La Vita. The city and the school far exceeded our expectations.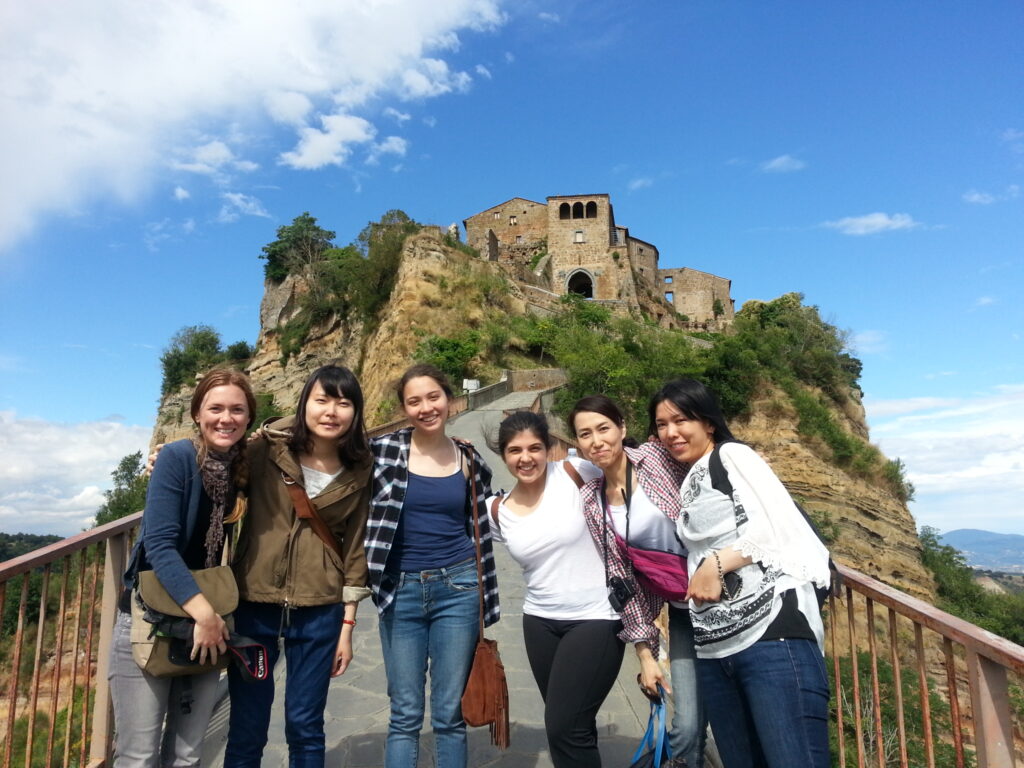 Welcome to La Lingua La Vita - Your Gateway to Studying Italian in Umbria!
Discover the beauty of Italy while immersing yourself in the rich language and culture with our tailored Italian courses in the heart of Umbria. At La Lingua La Vita, we pride ourselves on providing a comprehensive language learning experience, catering to both individual and group preferences.
With years of experience in language education, we specialize in organizing single and group Italian courses to meet the diverse needs of our students. Whether you're a tourist looking to enhance your Italian skills during your stay or a foreigner planning to make Italy your home, our programs are designed to accommodate all language learning goals.
We understand that a comfortable stay enhances the learning experience. That's why we offer assistance in arranging accommodation for our students. From cozy apartments for longer stays to hotels and charming bed and breakfasts, we ensure that you feel at home while studying Italian in Umbria.

Flexible Learning Programs
At La Lingua La Vita, we recognize the varying preferences of our students. Our courses are structured to provide flexibility, offering both regular and intensive programs. Whether you have a busy schedule or a keen desire to accelerate your learning, we have the right program for you.
Online Lessons for Convenience
Can't make it to our physical location? No problem! We offer online lessons that allow you to follow up on your studies or prepare for an intensive course from the comfort of your home. Our virtual classrooms provide an interactive and engaging environment, ensuring that distance is no barrier to learning Italian with us.
Our commitment goes beyond language instruction. We believe that true language fluency comes from an understanding of the culture. That's why we go the extra mile by organizing cooking courses and visits to local Italian attractions as integral parts of our language programs. Immerse yourself not just in the language but also in the rich tapestry of Italian life.

Our diverse clientele includes tourists seeking a short-term language boost and foreigners planning an extended stay in Italy. Whether you're here for leisure or contemplating a move to the country, our courses are designed to cater to your specific needs, ensuring that you leave with a profound understanding of the Italian language and culture.
Embark on a linguistic and cultural journey with La Lingua La Vita. Let us be your guide to studying Italian in Umbria. Contact us today to start your personalized language learning experience!