Discovering Umbrian and Italian traditional dishes!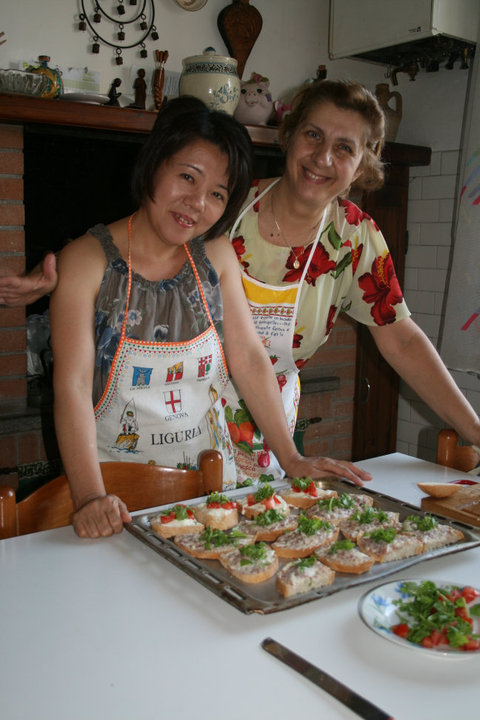 Our host families are happy to offer their guests not only their hospitality but the rich variety of our local traditional cuisine.
Enjoy unforgettable evenings sitting in front of the fireplace or under the portico overlooking Todi in the company of a italian family the tasty meals you have prepared with their help and support!
Umbrian cuisine
The beauty and charm of the landscape of Umbria with its mild climate and farming community is the best setting to appreciate wholesome tasty food as in the old days with fresh herds, wild truffles, savory sausages, fresh and seasoned cheeses, charcoal grilled meat.
Program:
– 1 week cooking course, including five cooking lessons and five dinners with an Italian family.
– Independent apartment of Family HB accomodation.
– Italian language and culture morning classes at La Lingua La Vita.
Some local ingredients:
– Umbrian Olive oil, light, tasty, possibly the best olive oil in Italy.
– Black truffles, pride of the cuisine of Umbria.
– A great variety of Cured Meats: porchetta alla coppa all'arancia, salsicce secche and a lot more.
– Lake fish, such as perch, charcoal grilled tench and pike.
– Homemade pasta such as ciriole, tagliatelle, umbricelli and potato gnocchi.
– Almond and chocolate cakes
– A selection of wines as described in the section Antica Roma
– and more…
Our cooking classes can take place also online! Check: