Life in a Todi family is still full of typical values ​​of a centuries-old tradition in a very good state of conservation and difficult to find in large industrial areas. This guarantees our students a surprising socio-cultural integration into the local reality.
Our families, personally selected by the Director, are nice and hospitable, have been working with us for many years and are chosen on the basis of criteria of morality and cultural level, thus offering the opportunity to communicate in standard Italian in the desire to involve students in their social life.
They are all very close to the historic center, a maximum of 15 minutes on foot and offer free transport service to and from Todi bus station.
All students stay in comfortable single rooms, often with private bathrooms.
Families also take care of the students' health care if needed (WE WISH YOU NOT, BUT IN CASE YOU WON'T BE ABANDONED!)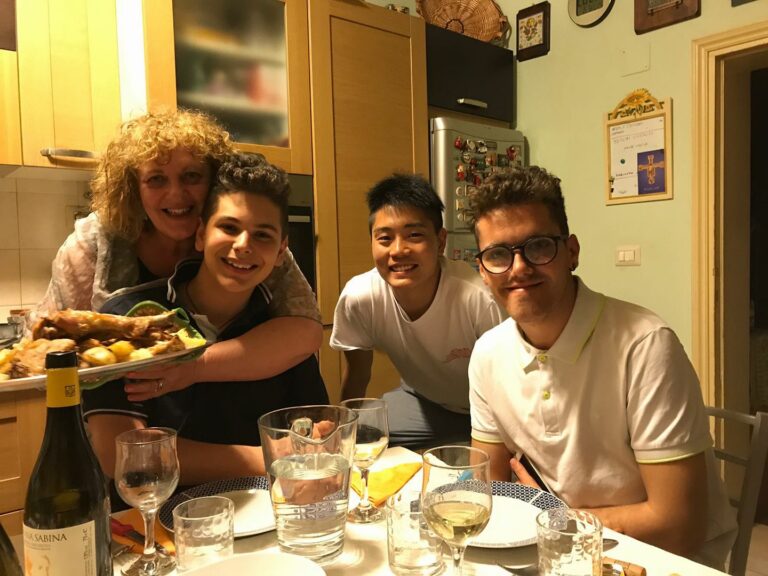 About
I am very happy with my stay in Todi and having studied at La Lingua La Vita. My husband and I lived with a family in the center of Todi, very kind and the Lady is an excellent cook. We were invited to take part in their social life, we had so much fun and we could always speak in Italian!

Renate