Permesso di soggiorno
Study for less than three months:
We advise not to ask for a student visa.  If your country of origin is one of the following, you are obliged to ask for a tourist visa (but not a student visa): Belarus, Bosnia-Herzegovina, China, Colombia, Macedonia, Georgia, Morocco, Peru, Serbia, Montenegro, Romania, Russia, Taiwan, Thailand, Turkey and The Ukraine.

Study for more than three months:
The student must go personally to their embassy or consulate to inquire for and secure a student visa. You must have the following items:
– Valid passport.
– Enrollment certificate from La Lingua La Vita.
– A notarized declaration that you have sufficient economic capacity to cover your costs of living and your return travel costs.
– A letter (two copies) from your and/or your parent's bank confirming the account number and balance of your monetary account.
– A copy of a valid international health insurance policy.

Visas for Students from Non-EU Countries:

America, Asia, Africa, Australia and European Countries which are not members of the European Union)
Your stay must be communicated to the local police within eight (8) working days of your arrival. The following is a list of the items and documents needed for your legal stay in Italy:
– 'Marca da bollo' – a special stamp in the value of 14.62 euros.
– Four personal photographs (passport type).
– Residence transfer (responsibility of the host family).
– Health insurance agreement valid also for Italy.
– School registration certificate demonstrating your participation with us, through a formal stamp of approval by the embassy or consulate of your country of origin.
– Photocopy of your passport and your entrance visa.
– A school statement declaring the payment of your course of study.
– A declaration that you have sufficient economic capacity to cover your costs of living and your return travel costs (recent bank statement and photocopy of a credit card, checks, cash, travelers checks).
– For stays of less than three months, it is sufficient to ask for a tourist visa.
– For students enrolling in courses that last more than three months the school offers free assistance for obtaining the 'Permesso di Soggiorno'. (Students enrolling with us for a period of less than three months who plan to transfer to other Italian schools may take advantage of our assistance at a cost of 120.00 euros).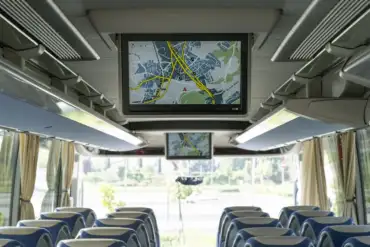 How to reach us
By plane:
Fiumicino Airport in Rome
By train from Rome (70 minutes): ROMA-TERNI and suburban bus from TERNI to TODI.
Please consult the Busitalia and Trenitalia websites.
By bus:
from Rome Fiumicino: Departures from Terminal C, international arrivals. Direct bus to Todi from Rome Fiumicino or Rome Tiburtina. Two trips a day.
Consult timetables on the Sulga line Rome Fiumicino-Perugia-Assisi.
By car from the South:
HIGHWAY A1 TO FLORENCE. Exit at ORTE, continue towards Perugia,
exit at TODI-ORVIETO
By car from the North:
HIGHWAY A1 TO ROME. Exit at VALDICHIANA, continue towards Perugia-Terni,
exit at TODI-ORVIETO.
Transfer service for students
The school organizes a pick up service from the Todi – Pian di Porto bus station and the Todi – Ponterio railway station to your residence. We or your host family will await you and accompany you to the nearest station. We kindly ask that you inform us well in advance of your arrival time to ensure that you will immediately enjoy your stay without worries.
Through La Lingua La Vita it is also possible to book a transfer service from Rome Fiumicino Airport to Todi, or from Todi to any destination of your choice. The school benefits from a partnership with a local car and driver rental service which ensures us maximum efficiency at the best prices.
Car Rentals
If you are more than 21 years of age and have had a driver's license for at least 3 years, we can help you to rent a car from a company that collaborates with us.  In this way you can arrive at your travel destinations with absolute peace and freedom.
Assistance
You will receive full assistance from us in completing the documentation needed for your stay in Italy. Feel free to contact us for all your needs and we will be pleased to assist you in the best way possible in order to ensure you a pleasant and interesting stay.
Healthcare Assistance
If you have not already obtained valid health insurance from yours or from another company during your stay in Italy, you can contact an Italian company. We suggest a special rate health insurance policy, contact us.