Lingua La Vita, Italian school for foreigners that has been operating for over 30 years, offers a unique teaching method, used successfully for some time with students from various American universities, including Penn State University and Michigan University, as well as with various other associations and Italian centers in the world.
The training course, in addition to an introduction to the most successful methods of teaching Italian to foreigners, offers the possibility of:
Facilitate access to the world of work

Develop effective communication skills

Improve interpersonal relationship building skills

Learn to negotiate

Develop "active listening" and empathic skills

Know and practice the fundamentals of neurolinguistics applied to teaching
50% of the participants in our courses have found employment at our center or have started a collaboration with other training agencies, as well as having acquired useful knowledge for their training and for their professional figure that can be spent in any working environment.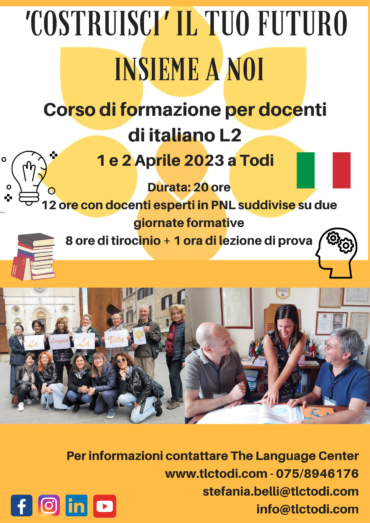 For more information and to find out about the next dates of our training courses, follow us on our social channels or write to us.