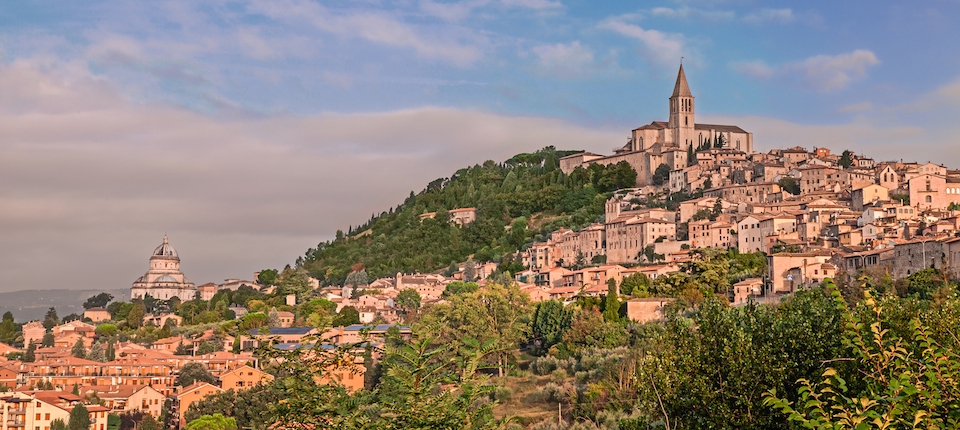 Founded by the Etruscans and developed under the Romans, Todi is a small medieval town with Renaissance buildings in Umbria, the green heart of Italy. Todi is the ideal hub for visiting Umbria and the rest of central Italy. Rome is just 90 minutes away, Florence two hours, and both cities are easily reached by car, train or bus. There is also the San Francesco d'Assisi International airport, just 30 minutes away from Todi in the outskirts of Perugia. Its central location allows you to reach the historical attractions of Umbria, such as Perugia, Spoleto, Orvieto and Assisi in as little as 30 minutes.
Todi is a gracious city of antique origin crowning hills from whose slopes one can see much of the middle valley of the Tiber River flowing below..
By virtue of its geographic location, Todi is an ideal place to study Italian. It has a welcoming atmosphere and friendly environment allowing the chance for students, teachers and residents to naturally create a favorable climate for language learning through full immersion into the Italian social and cultural life.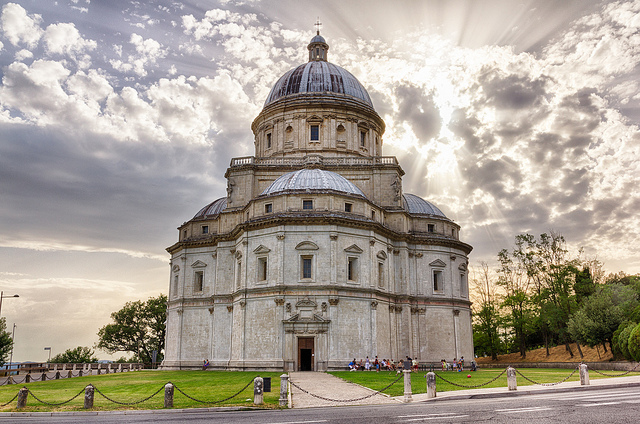 Todi firmly maintains Italian and regional culinary traditions with a number of fine restaurants serving typical dishes in genuine and non-touristy venues. There is also the chance to enjoy good local wines such as Grechetto – praised by the ancient Romans, as attested by the great Roman historian Plinio il Vecchio in his renowned Natural History of Wine.
Surrounding Todi is a countryside of the liveliest green and golden hues, uniquely fascinating and for this reason, the selected residence of artists and professionals from all over Italy and from around the world. It is a beautiful area both for its landscape and, from a historical point of view, rich with castles that once formed part of an articulate and effective defense system.
A stay-over in Todi not only offers the chance to learn the language but also – and most importantly – the possibility to constantly practice Italian through direct participation in cultural events typical of the area, allowing students to savor a real taste of living in Italy..