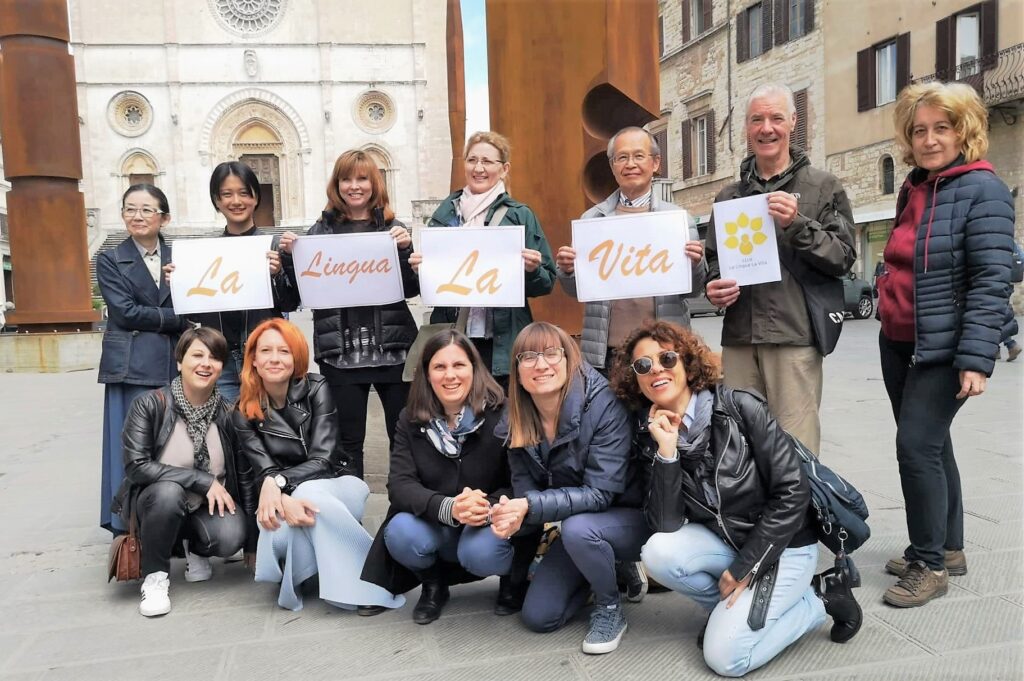 Our Center – YOUR way to learn!
You are UNIQUE. Everybody learns in a way that is different from others, and La Lingua La Vita prides itself in analyzing yourpersonal needs, interests and goals.  Through art, history, cooking, tours and traditional Italian language classes, you are given the opportunity to learn Italian language and culture in the context of your choice. You can choose to take either private or group lessons, and we can customize each class to best accommodate your preference of study as you improve your skills in our bella lingua!
La Lingua La Vita is located  in Todi, a very charming small medieval town in Umbria, called "The Green Heart of Italy".  Ideally situated between Rome and Florence and thanks to its beautiful panoramic surroundings, rich in art, architecture and natural beauty,  Todi is the perfect location to have a cultural experience while learning the Italian language.
Our Teaching Philosophy
From the beginning of its history, La Lingua La Vita, Italian language school, has based its teaching philosophy on the concept that the student is the focal point, recalling the theories of American psychologist Carl Rogers (1902-1987), founder of the humanistic "human-centered approach".
This methodology has allowed us to focus on each  individual  student  so that  YOU  can  have  a unique learning experience!